The #1
Alt Text Generator
Improve SEO and site accessibility with AI-generated alt text in over 130 languages. Integrations for WordPress, CMS, Shopify, web, and API.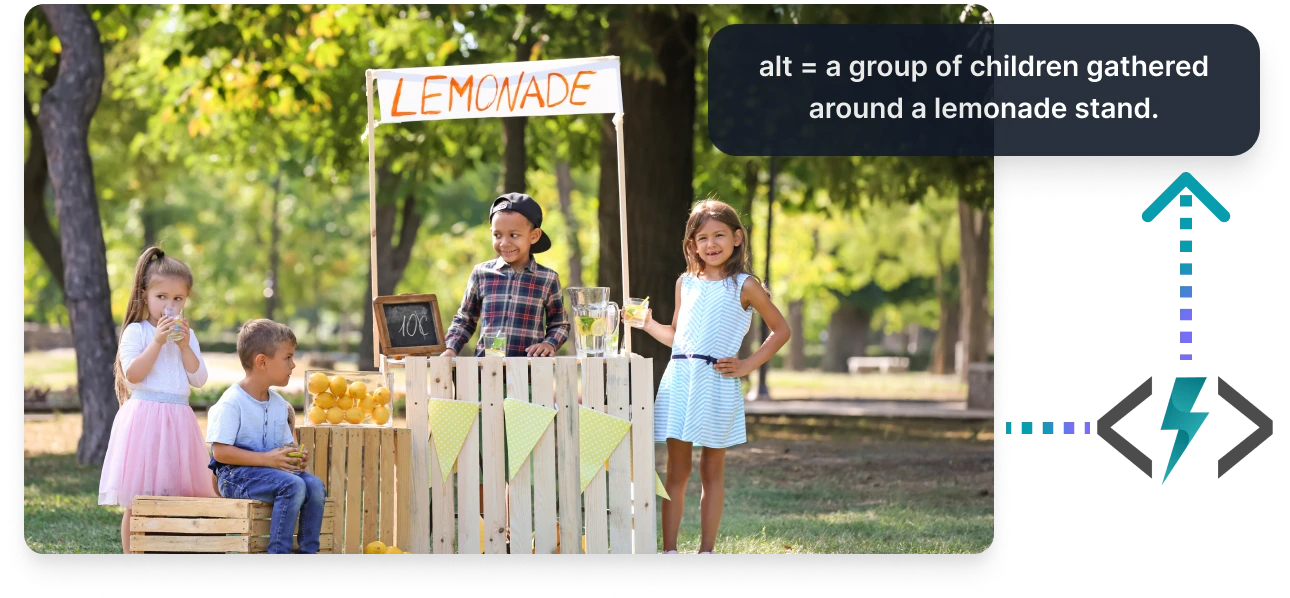 Let AI write your alt text. Automatically.
Alt tag attributes are necessary for increasing SEO and page accessibility. Why rely on a human to manually write descriptions for every image on your site? Integrate with AltText.ai and automate your alt text SEO workflow. We offer an easy-to-use WordPress plugin, CMS integrations, full developer API, and web interface for generating alt text in more than 130 languages.
How It Works
1. Upload an image
Use one of our CMS integrations, browser extension, API, or web interface. Optionally include SEO keywords you want to use.
2. Our AI analyzes the image
It only takes a second for our technology to examine the image and work its magic.
3. You get alt text
We generate an accurate description of the image, ready to be used on your site.
Flexible integrations
Whether you are a content creator, agency, business owner, or developer, AltText.ai can make your job easier, and your website better.
Automatically generate alt text for every new image you add to your media library. Plus, repair all your existing images with our bulk updater. AltText.ai for WordPress does it all.
The AltText.ai Chrome Extension lets you right-click on any image and get alt text to copy and paste. Use it with your Squarespace site, Webflow project, or any other web page.
We offer pre-built automations in Zapier and Pabbly. You can hook these up to hundreds of other supported systems to build a fully automated alt text generation workflow.
You're in good company
Join the hundreds of top brands in internet marketing, content, and ecommerce who are already using AltText.ai to increase their alt text SEO and website accessibility. What are you waiting for?
Parks and Resorts Scandinavia
What our users are saying
Start your free trial today
Your first 25 images are free. No credit card required.
Start Free Trial